Jokes aside, and for all my writing about Anglican stuff, I am not actually interested in being a better Anglican. And neither, I think, have most Anglicans been. In a short guide to the duties of church membership (1955; HT: Lee Gatiss), Geoffrey Fisher and Cyril Garbett, archbishops respectively of Canterbury and York, listed nothing that was distinctively Anglican: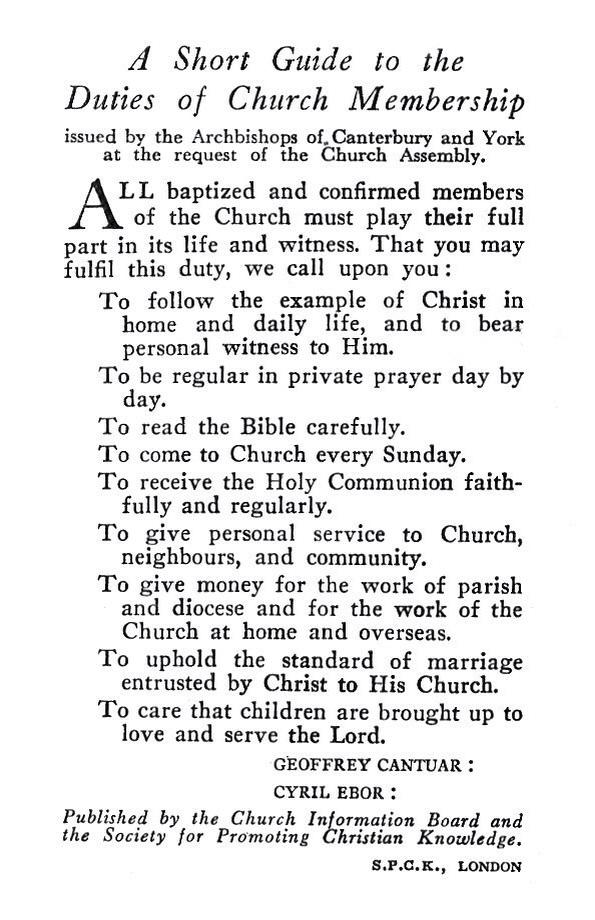 Following this example, I think it is important for the clergyman to show the people what it means to be Christian, not what it means to be Anglican. To do otherwise is to reduce the Anglican churches to a sect, boxed away from the great treasure of the catholic faith. Such a narrowness, such a mean-minded concern with the honour of Anglicanism, is not of the Kingdom of God, but is rather an 'I follow Paul' or 'I follow Apollos.' It were a great irony that Anglicanism, named not after a man but only after a national culture and its enactment of the gospel truth, should become the subject of painful introspection rather than a framework in which the ordinary Christian could find himself most free to sit under the teaching of Christ and, through his holy word and sacraments, be united to him in body and soul for the life of the world to come.
So it is not for the growth of Anglican churches that we must look, but for the growth of the holy catholic Church. In Chinese, in fact, the Anglicans are the 聖公會, the holy catholic Church, because that is the Church to which we belong.
Why look for a soul of Anglicanism? Anglicanism has no soul; or rather it has no other soul than that of Jesus Christ himself, who gave himself freely and sent his Holy Spirit, even the Spirit of truth, to abide with us for ever. No name, no earthly power and glory, is the glory of Anglicans, but only the great and holy Name of the blessed Trinity, who is ever to be praised, world without end.